The DS Elcobyg quality assurance system is documented in a quality assurance handbook, which functions as the overall foundation for our work to ensure consistent high quality with regards to our services and products in accordance with DS/EN ISO 9001. The handbook also ensures that all of the products from DS Elcobyg comply with all of the regulatory requirements, including EN 1992-1-1 Design of concrete structures, EN 206-1 and DS 2426 Concrete, DS/EN 10080 (Steel for the reinforcement of concrete) and EN 13369 Common rules for precast concrete products.
CE marking for columns and beams in accordance with EN 13225. The CE mark for wall elements is EN 14992.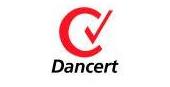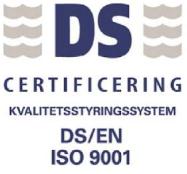 What this means
The client's needs and requirements are translated into understandable specifications and order confirmations, which are forwarded for approval prior to project initiation.

Project design and static calculations for elements are carried out in accordance with the applicable standards.

Precise production plans are prepared and drawings are forwarded for approval.

DS Elcobyg provides contract management in connection with installation and supply of products.

Project changes are managed securely throughout the entire process.

Agreed delivery and installation schedules are complied with.
See certificates here:
Certificate no. B039- Quality management system EN ISO 9001: 2008
Certificate no. B039-01- Concrete elements EN 13369
Certificate no. B039-02-Straightened product (reinforcing steel) DS/EN 10080: 2006
Certificate no. B039-03-Manufactured concrete DS/EN 206-1 og DS 2426
Certificate no. B039-04-welded reinforcing steel DS/EN 10080
CE marking:
EC Certificate 1073-CPR-B039-01(Columns, beams and frames)
EC Certificate 1073-CPR-B039-02 (Wall elements)